How is machine learning and deep learning used across bioinformatics? Do all ML models necessarily need to be explainable? How can trust from end-users of ML powered applications be fostered? In this virtual panel discussion, first of a series (see box), invited speakers present use cases and perspectives on ML from biocuration, digital pathology, biomarker discovery and algorithm development. One transversal message: the importance of good data science relying on domain expertise, and of the interaction between human and machine intelligence.
"Talking trends in bioinformatics"
is a new virtual panel discussion series tackling transversal hot topics in data science applied to biodata. Live-streamed for SIB Members, the events will include around 30min of moderated discussions with guest speakers and will be made available on the SIB YouTube channel.
Meet the speakers
Machine learning (ML) techniques have been used, developed and built on for decades by Swiss bioinformaticians. You can meet some of them during this panel discussion which features invited speakers (read their profiles below) Alan Bridge, Group Leader, Swiss-Prot; Andrew Janowczyk, Senior Research Scientist in the Precision Oncology Department (CHUV) and Senior Bioinformatician, SIB; Carlos Andrés Peña, Group Leader in Computational Intelligence for Computational Biology (HEIG-VD) and Julia Vogt, Group Leader, Medical Data Science (ETH Zurich). The discussion is moderated by co-chairs Aitana Lebrand, Team Lead Data Science, Clinical Bioinformatics, and Maïa Berman, Communications Manager.
A panorama of applications
Examples of applications of ML techniques abound in Swiss bioinformatics and among SIB's Groups. During this panel, you will discover some of the speakers' current projects: diagnosing diabetic retinopathy across different populations, identifying particularly aggressive cancers from scanned tissue slides, enabling early detection of neonatal jaundice, predicting affinity between bacteriophages and bacteria, and supporting literature triage for biocuration.
From challenges to fostering end-users' trust
The discussion will also take you further in addressing some of the specificities of ML and the challenges it represents. Speakers will share their perspectives on the importance of knowing and getting the right data – and the role of annotation and structuring to obtain representative datasets in this context. They will then discuss the need (or not) for a model to be explainable, depending on the context of use or application, and how to get there.
Finally, the discussion will include a brief 'reality-check' to have in mind when ML models become applications routinely used by end-users – from clinicians and life scientists to biocurators – with 'trust' being the key word.
The take-home message? As Aitana Lebrand puts it: "Good data science is at the core of bioinformatics: strong scripting and statistical skills, combined with domain experts who have the substantive expertise to curate and make sense of the data. These are the key ingredients to ensure the trust of our end-users, from clinicians to life scientists and chemists."
Speakers' profiles:
Alan Bridge is the Director of the SIB Swiss-Prot Group, whose team of expert biocurators and software developers work with international partners to develop world-renowned knowledge resources such as UniProtKB/Swiss-Prot, Rhea, SwissLipids, and ViralZone. Alan has been involved in driving efforts at Swiss-Prot to improve the capture and dissemination of knowledge in both human and machine-readable forms. Current interests include leveraging deep learning approaches to accelerate literature triage and information extraction, to deliver the most accurate and informative evidence to users in a timely manner.
>> More about Alan's work on his group page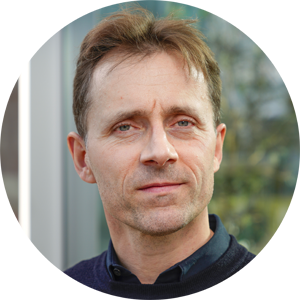 Andrew Janowczyk is an Assistant Research Professor at The Center of Computational Imaging and Personalized Diagnostics (CCIPD) at Case Western Reserve University (US), a Senior Research Scientist in the Precision Oncology Department at CHUV and a Senior Bioinformatician at SIB. For over 10 years he has applied computer vision algorithms to digital pathology images. He specializes in leveraging deep learning to build computational models to aid pathologists in common tasks, such as disease detection and grading. His latest research focuses on predicting prognosis and therapy response. His tool HistoQC received the Innovation Award at the 2018 European Congress of Digital Pathology (ECDP). Later that year, he helped co-found and was elected secretary of the Swiss Digital Pathology Consortium (SDiPath).
>> More about Andrew's work on his research-oriented blog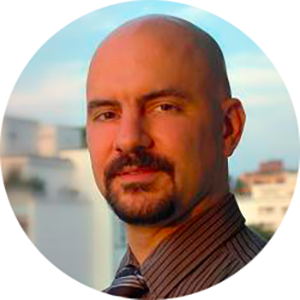 Carlos-Andrés Peña is a Full Professor at the University of Applied Sciences Western Switzerland in Vaud (HEIG-VD) where he leads the Computational Intelligence for Computational Biology (CI4CB) group and the Biomedical Applications domain at the ICT department. He is also a Group Leader at SIB. He has more than 20 years of experience in developing and applying computational intelligence methods into life sciences and biomedical research. He is particularly interested in the explainability and interpretability of AI-based systems that ally predictive and explanatory power.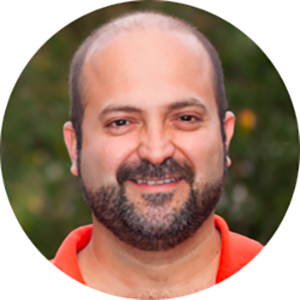 Julia Vogt is an Assistant Professor at the Department of Computer Science at ETH Zurich and a Group Leader at SIB. The primary research interest of her group lies at the intersection of machine learning and medicine. Her work is focused on advancing and developing novel machine learning techniques for precision medicine and clinical data analysis. The field of action comprises many areas such as prediction of response to treatment or early diagnosis in personalized medicine, multimodal data integration and structure detection. In close collaboration with physicians the group identify gaps where current technologies fail and develop tailored solutions.