Bringing artificial intelligence and bioinformatics closer in Switzerland, Idiap and SIB signed a collaboration agreement. By becoming a partner institution of SIB, Idiap ensures its groups active in bioinformatics benefit from its national network of expertise, while enabling SIB to access its 30 years of experience in AI research.
The Idiap Research Institute, among the leaders in artificial and cognitive intelligence since 1991, and SIB, the national organisation for biological and biomedical data science, recently signed a collaboration agreement that will accelerate the adoption of artificial intelligence in biological and biomedical data science. Artificial intelligence is of growing importance in the field of bioinformatics. At the same time, AI needs high quality data and domain expertise, such as that provided by bioinformatics experts. This agreement paves the way to further collaborations between the two institutes.
Leveraging a national network of expertise
The first Idiap Group Leader to join the organisation is Raphaëlle Luisier, who is heading the Genomics and Health Informatics group since 2019. Her research aims to leverage the power of AI to address biological questions related to human disorders, such as neurodegenerative diseases.
"Becoming an SIB Group Leader is critical for my research in many ways: by taking advantage of SIB's national network of 800 bioinformaticians to get new ideas, challenges and collaborations; to benefit from their expertise in data curation, health-related software development and data stewardship. This affiliation will also enable us to better position our activities at the intersection between industry and the clinic through SIB's notable reputation and partnerships with clinicians and hospitals. I am also willing to share my AI expertise through teaching activities provided by SIB, and in taking part in outreach activities. I consider the latter as fantastic opportunities to reach young females in order to reduce gender imbalance in science" Luisier explains.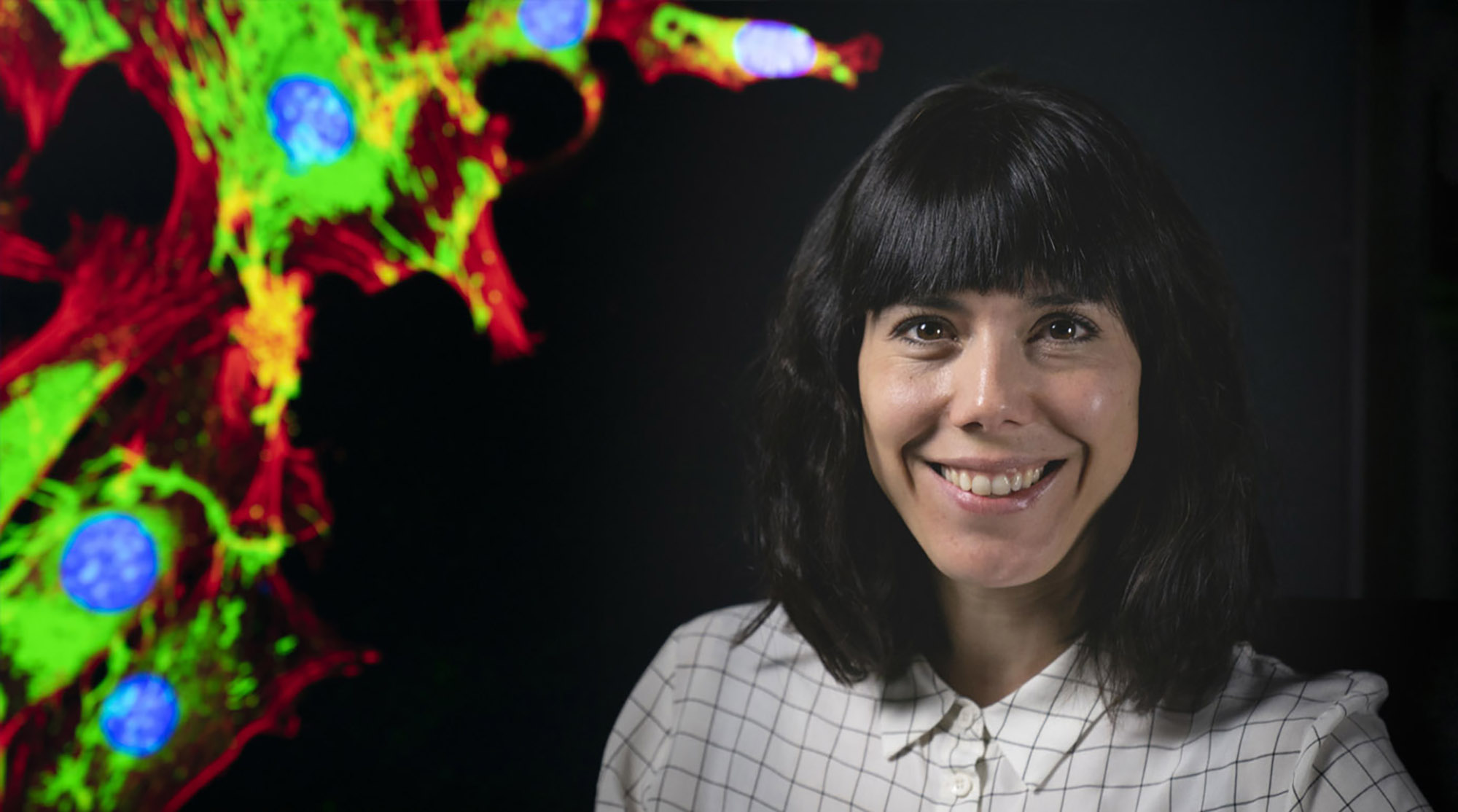 Partnering at the institutional level
The collaboration between the two institutions is also materialized at the governance level, since SIB welcomes a representative of every partner institution in its Foundation Council (FC). Idiap's director, Hervé Bourlard, is thus a new member of SIB's FC, and will take part in key strategic decisions regarding the institute.
"This new partnership contributes to our mission to maximise the impact of data intensive research across the entire life science landscape in Switzerland," Christophe Dessimoz, SIB's Joint Executive Director, explains. "This alliance is not only in line with our scientific development, but also with our cantons' strategies to reinforce institutions active in the health and digital fields, both nationally and internationally," Bourlard concludes.