Connecting researchers from across Switzerland with biomedical data to foster personalized health: this is the aim of the national secure computing network BioMedIT, set up by the SIB Swiss Institute of Bioinformatics in collaboration with ETH Zurich and the University of Basel. Launched in 2017 as part of the Swiss Personalized Health Network (SPHN) initiative, the network is now fully operational with over 60 national and international health-related research projects running, from infection prediction to precision oncology. And its website is officially launched today. This represents a major step forward in empowering personalized health research in Switzerland.
Personalized health aims to optimize disease diagnostics, prevention and treatment based on the individual characteristics (molecular, clinical or phenotypic) of patients. Research in this field relies on access to a critical mass of heterogeneous datasets from consenting patients, spread across healthcare institutions. BioMedIT now offers an efficient and secure way to conduct large multi-site projects of this kind in Switzerland. It builds on parallel efforts to make data interoperable at national level.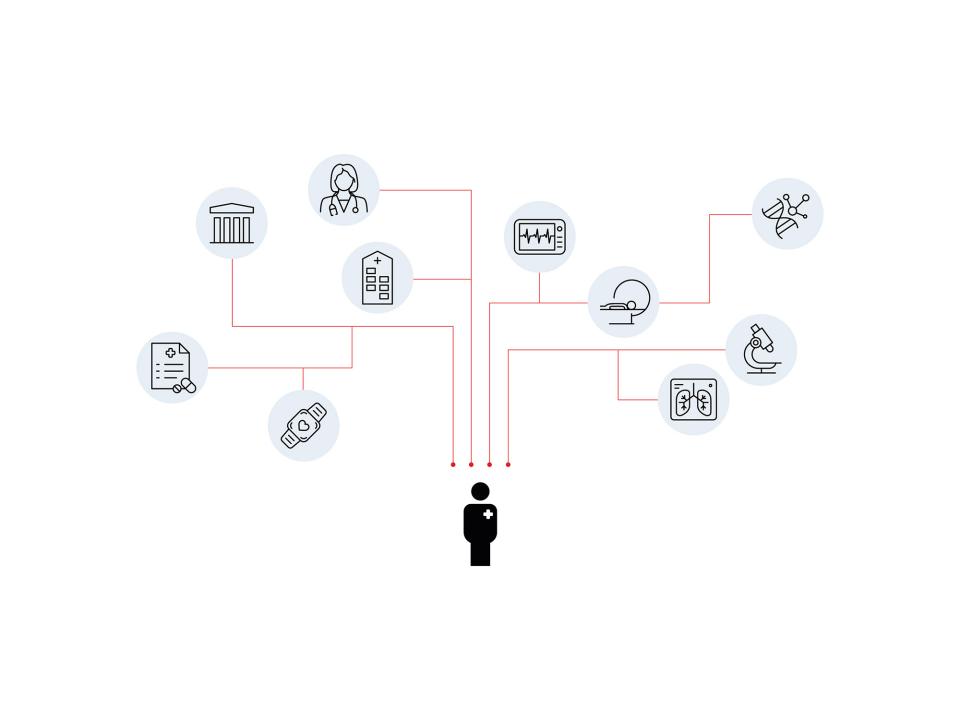 About the nodes in the BioMedIT network
BioMedIT nodes are local or regional nodes that provide a secure compute and storage infrastructure for handling and analysis of sensitive research data (e.g. pseudonymized or coded personal data). The BioMedIT network builds on three such nodes: the scientific IT competence platforms sciCOREmed in Basel, operated by the University of Basel, SENSA in Lausanne, operated by SIB in close collaboration with University of Lausanne, and Leonhard Med in Zurich, operated by ETH Zurich.
Connecting researchers to biomedical data to foster personalized health
"BioMedIT is a secure and cutting-edge IT environment, established nationally to support biomedical research with sensitive data," explains Katrin Crameri, Director of the SIB Personalized Health Informatics Group in Basel, who leads the BioMedIT network. "It allows for innovative research leading to new advances in medicine, through the mobilization of health data, and its processing and exploitation. BioMedIT gives researchers across Switzerland a way to use this data collaboratively without compromising patient privacy".
The network builds on three scientific IT competence platforms, or nodes, in Basel, Lausanne and Zurich (see box). After the setup and refining phases, the network is now fully operational with over 60 national and international health-related projects running.
The BioMedIT project was launched as part of the SPHN initiative (Swiss Personalized Health Network), a project of the Swiss Academy of Medical Sciences (SAMS) in collaboration with SIB. Launched by the Federal Council in 2017, SPHN has developed foundations which enable research with large sets of interoperable health data in a secure, ethical and legal manner. It also selects and funds multi-site research projects to test drive established infrastructure components.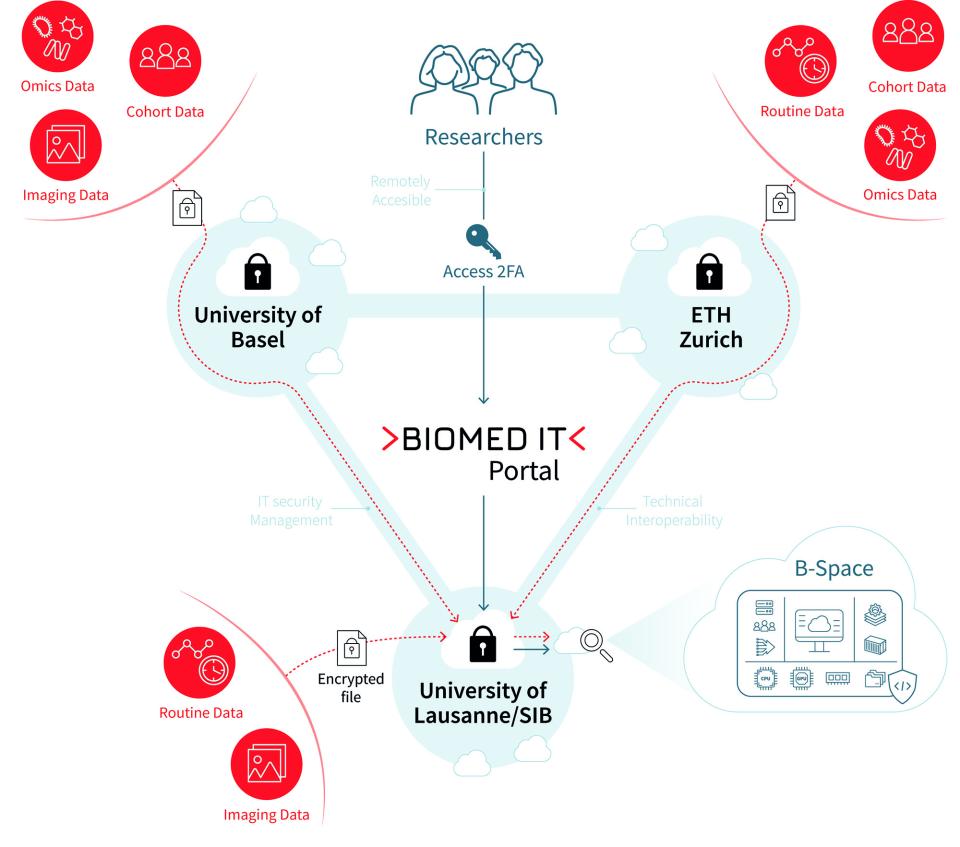 A concrete example of the use of the BioMedIT network: better detection of sepsis
As an example, the Personalized Swiss Sepsis Study (PSSS) aims at finding biomarkers that allow early detection of bacterial sepsis and to more precise prediction of its course, using machine learning. Sepsis is among the leading causes of death in Intensive Care Units (ICUs) worldwide and its early detection remains a medical challenge. "Thanks to the BioMedIT network, we are now able to connect multiple types of complex data across Switzerland, from Intensive Care Units, laboratories, and clinical diagnostic systems. Without this national infrastructure, this would not be possible, and the data could not be used to improve diagnostics and personalized treatments for these severely ill patients" says Adrian Egli, Professor at the University Hospital Basel, co-leader of PSSS together with SIB Group Leader Karsten Borgwardt, professor at ETH Zurich, Basel.
Switzerland is equipped to tackle ambitious projects for improving healthcare
Other nationwide projects empowered by the BioMedIT network and co-led by SIB include the Swiss Variant Interpretation Platform for Oncology (SVIP-O) which aims at inferring the clinical relevance of genetic variants detected in sequenced tumours, a global challenge in oncology; and the Swiss Pathogen Surveillance Platform (SPSP) which is notably the dedicated Swiss SARS-CoV-2 Data hub centralizing all of the Swiss virus sequences to accelerate the tracking of variants.
Having an infrastructure such as BioMedIT in place also makes Switzerland a partner of choice in international research projects with sensitive storage and computational needs, such as the IMMUcan project on human tumour microenvironment co-led by SIB. This European project aims to understand what drives resistance to immunotherapies by analysing the complex tumour ecosystem using a range of data types from 11 countries (read the paper).